How Do You Become A Licensed Medicare Agent? Learn About It Online Now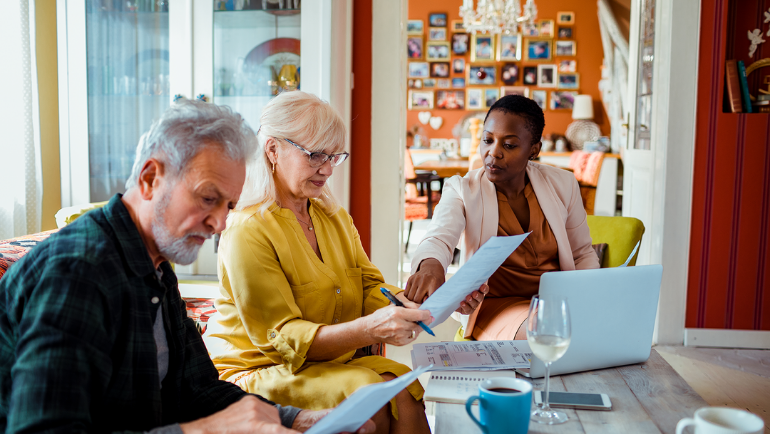 Published 2 days ago
Some of you may wonder how to become a licensed Medicare insurance agent but the process is not that difficult if you know the basics. Most Americans above the age of 65 opt to have either original Medicare health insurance policy or Medicare Advantage plan provided by some private company. And at times, it may happen that the Medicare Advantage plans provide much better healthcare coverage than original Medicare insurance covers which are subject to stringent regulations of the government.
In any case, to become a Medicare insurance agent, you need to get a license first and later on you can appear for Medicare Advantage test for getting desired certification. It is only then that you can contact wholesalers in the insurance market for selling their health insurance policies
Let's Do It
Get knowledge regarding how to become a Medicare insurance agent
All you need to do is just get enrolled for a training course that specifically focuses on the fundamentals of Medicare health insurance. Next, you must take Medicare certification test and pass it with at least 90% score
Besides, the Center for Medicare and Medicaid Services (CMS) may also require license aspirants to get specialized certification for selling some types of Medicare products. So, to put yourself on the right track for getting such certification, you need to do some research to figure out which types of Medicare products you intend to sell
Hence, instead of wasting time on thinking how to become a licensed Medicare agent, it could be better if you focus on finding out what the state requirements are. In some states, it is possible to get multiple insurance agent licenses that permit you to sell other insurance related products as well. But depending on the state in which you live, you might be needed to submit your fingerprints for background checks.
This is prior to taking the certification test and only if you pass it successfully you can get a license. Once you are licensed, you can start selling Medicare and Medicaid policies.
However, there is more to learn how to become licensed Medicare agent. After receiving a Medicare agent's license, it is vital for you to contact the Field Marketing Organization (FMO) that is comprised of middlemen that distribute Medicare health insurance policies provided by different companies.
Thus, the process of learning how to become medicare insurance agent is an exhaustive and subtle one and only then can you really sell Medicare or Medicare Advantage plans to people who are over 65 years in age. So, prepare yourself for the challenge.
To learn more about how to become licensed medicare insurance agent, talk to one of our experts.
Get Involved