Emerging Insurance Technology Trends 2023 - What They Mean For Agents?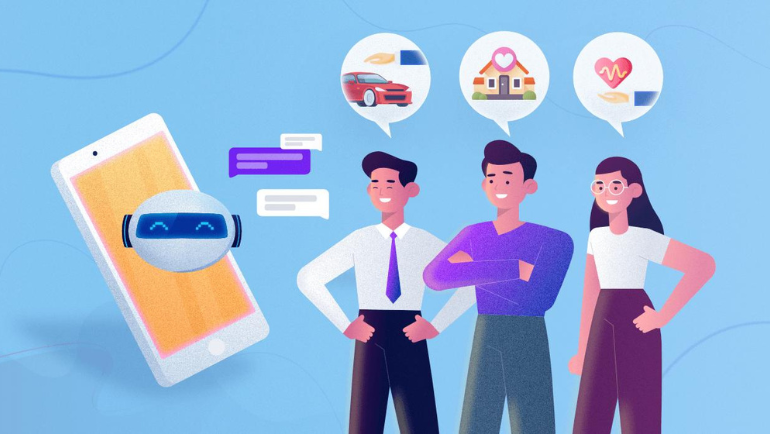 The technology trends in insurance industry are fast changing and as the year 2022 nears its end, it is needless to say that further advancements are expected. And the emerging trends in insurance industry technology can create newer hopes and expectations for customers the world over. But a lot will depend on how agents operate their insurance business as well as the manner in which they interact with their potential clients. One of the methods to expand customer base is to go digital and conduct marketing campaigns by using social media platforms like facebook, LinkedIn, Twitter and Whatsapp.
Besides, the overall impact of technology on insurance industry is already being felt and realized. And agents may have to adapt to various digital marketing models and make sure that they are able to provide highly personalized services to prospective clients especially with regards to handling new policy applications and renewals. As the landscape shifts to ensuring personalized client service, it is vital that an agent explores the future of insurance in a digital world and then do business to get better results. So, if you intend to enhance your insurance business productivity as well as working efficiency, it is important that you understand the subject of digital insurance in detail as follows:
1. Rise Of Digital Insurance
It is a major shift from the way insurance businesses used to operate earlier. The subject covers everything right from online quoting to bill payments. Agents can even communicate with clients digitally and help them assess their coverage needs and requirements. To sum it up, the following holds true with digital marketing of insurance products and services.
(i) Get software program installed - One of the biggest technology innovation in insurance industry is the use of customized software programs in offices for running insurance business. It also helps in maintaining your online presence and in reaching out to newer customers quickly.
(ii) Online interactions with customers - Chat boxes, emails and messaging over whatsapp, twitter, LinkedIn and facebook facilitate easy process of interaction with existing and new probable clients.
Join now
2. Knowing Customers Needs
Multiple communication channels enable:
(i) Going deeper into customers' specific coverage requirements
(ii) Keep customers engaged in the insurance buying decision making process
3. Evolving Insurance Technology Trends
Now as an agent you know that innovation in insurance how technology is changing the industry, it is crucial that you learn to adapt to the changing trends of doing insurance business. Newer things may be on the horizon and so, the process of adapting to change must be continuous.
To learn more about insurance technology trends 2023, visit ProspectsForAgents today!
Register Here