Insurance License: Your Path to Becoming a Certified Insurance Salesperson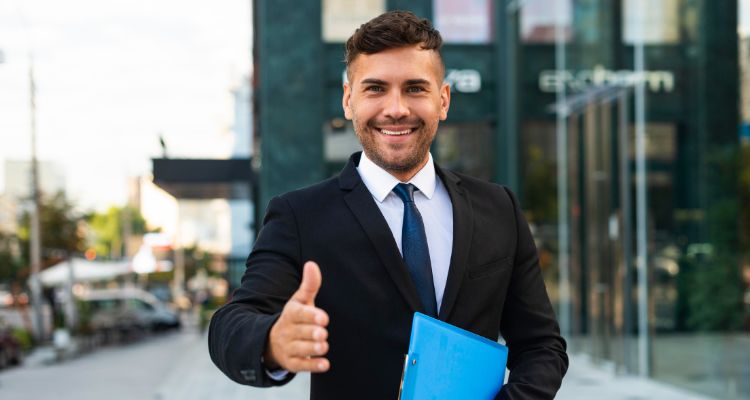 A successful insurance career begins with becoming a licensed insurance salesperson. An insurance license lets you sell insurance and proves your experience. This license requires pre-licensing study, a state exam, and an application. Certifications also improve knowledge and professional position.
Aspiring insurance salespeople must comprehend the steps, which vary by location and type of insurance. This post will cover everything from qualifications to fees, helping you become a certified insurance leads salesperson.
How to Get License to Sell Insurance?
The steps to becoming a licensed insurance salesman differ by location and type of insurance. Process overview:
Understand the Requirements: Learn your state's license requirements. Minimum age, education, and background checks vary by jurisdiction.

Complete Pre-License Education: Attend a state-approved insurance pre-license education course. These courses teach insurance ethics, policy, and regulations. Make sure your course fits local regulations.

Prepare for the State Exam: Study hard for the state insurance exam. The exam covers insurance basics, policy types, and state laws. To succeed, use study resources and practice exams.

Submit an Application: After completing the licensing exam, apply to your state's insurance department. Provide exam scores, pre-license education documentation, and other forms.

Background Check and Fingerprints: In some countries, licensing requires a background check and fingerprints. Insurance professionals must be honest.

Pay the License Fee: Insurance licenses cost money. Location and licence type determine the cost. Check your state's insurance department for fees.
How to Get Certified to Sell Insurance?
In addition to a licence, insurance certification can boost your credibility and chances. Try these steps:
Choose a Certification Program: Find career-related certifications. CLU, CIC, and CFP are standard certificates.

Meet the Requirements: Each certification programme has unique school prerequisites, work experience, and exam criteria. Check the requirements before applying.

Study and Prepare: Spend time studying certification programme materials. Attend workshops and practice exams to improve your knowledge and chances of success.

Take the Certification Exam: When ready, schedule the certification exam. The exam tests your knowledge and ability to apply topics in actual life.

Maintain Certification: After certification, stay current on industry trends and laws. Many certificates require continued education and professional development.
How Much is a License to Sell Insurance?
Location and type of insurance licence determine the cost. Typical costs:
Pre-License schooling: Depending on the source and degree of teaching, pre-license schooling can cost several hundred to several thousand dollars.

Licencing Exam: State insurance exams typically cost $50–$200, depending on your jurisdiction.

Insurance Licence Application Fee: State and licence-type application fees differ. It costs $50–$200.

Background Check and Fingerprints: Some jurisdictions charge $50 to $100 for background checks and fingerprinting.
Conclusion
Becoming a licenced insurance salesperson opens avenues to a successful career. You can get an insurance license by completing pre-license courses, passing the state exam, and applying. Obtaining industry-related certificates might also boost your expertise.
To streamline the licencing procedure, examine your jurisdiction's criteria and fees. Remember, getting an insurance license shows your professionalism and expertise. Invest in your studies and become a licenced insurance salesperson. Insurance offers growth and achievement.