Re-engineer business with innovation in insurance industry with Right Partner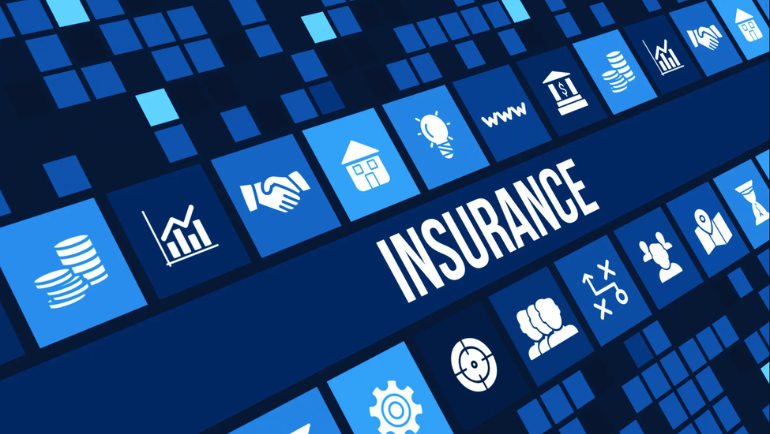 The era of insurance technology innovation and implementation has begun posing new challenges to companies in business. It is important for insurance professionals to understand how technology has evolved as well as its limitations as it will enable them to plan strategies of doing business, operate their systems and even make informed decisions that are critical for survival in business. The issue faced by men at work is the integration of new insurance technology with existing systems. Even if the ultimate aim of adopting technological innovations is to increase work efficiency, you should not forget that the buying process will be fully automated, underwriting procedures will improve and claims will also be settled quickly.
What Is InsureTech Integration?
Surviving in the insurance industry with insurtech innovations is a big challenge and to deal with the emerging situation, it is vital that insurance professionals change their mindset. You must be through with the basics of the subject as in insurance world, company data is the King (of high importance) and insurance partners (tools used for executing commands) will play the role of Queen. And the actual purpose of insurtech integration is to ensure rich end-user experience. The term Insurtech Integration typically refers to any kind of technology which serves like a bridge between two or more systems to enhance the efficacy of the insurance industry at large. And the technology used for connecting and transferring data is popularly known as Application Programming Interface (API).
What is API in insurance?
The term API for insurance is defined as the tools set which enable web developers in connecting new apps with other applications in insurance industry. With API programmers can build new products and initiate new services for insurance distributors or service providers. To that effect, it is vital that you select the right partner for your technology integration work.
How to find the right type of integration partner?
Number of tech companies provides assistance to integrate insurtech innovations and so, choosing the right type of technology integration partner may appear to be overwhelming. However, there are few things which you need to consider for making the right choice as under:
1. First identify insurance business goals
2. Determine what you want to achieve
3. Assess the type of solution that you need - It will help you know whether you require full stack developers or not
4. The amount of money you are willing to invest

Make sure you get a partner that has the desired expertise in your business sector as it will help in scaling your insurance business faster.
Tune Up For Business Success By Avoiding Pitfalls Of Technology Integrations
You are aware of innovation in insurance how technology is changing the industry and is enabling companies to achieve their business objectives. Hence, to make sure that after selecting the right integration partner, it is important that you take the below mentioned aspects into consideration.
1. Line communication - Absence of any communication between your team of professionals and your chosen integration partner is a pitfall which can lead to terrible misunderstanding and it will affect project work. If communication is proper then the documentation will also be correct.
2. Transparency in work - Lack of transparency in working processes is another pitfall that can cause project delays. For ensuring quick results, both the sides must be thoroughly engaged so that technology integration can be successfully implemented.
3. Mutual expectations - This yet another pitfall that can cause disruptive innovation in insurance industry during new technology integration. It happens when there is a mismatch of expectations between both sides - your insurance company and the integration partner.
4. Work requirements - The integration partners need to have clear understanding of your business contract requirements prior to beginning with the actual work. Lack of understanding regarding the requirements (process), data ownership (data export) and exit strategy (cost) can lead to sour relations.
Here Are 5 Important Guidelines To Ensure A Successful Insurtech Integration
1. Knowing your existing capacities vs InsurTech Providers - To ensure proper alignment with new tech capabilities, you must add new IT staff and so on.
2. You must have enormous patience - If there is delay in initial integration plans, there is little need to worry. Timelines can change.
2. You must have enormous patience - If there is delay in initial integration plans, there is little need to worry. Timelines can change.
3. Be prepared to overcome hurdles - Over and above shifting of timelines, certain hurdles can come in the way of technology integrations which can cause hiccups. These may also include things such as sorting of interoperability problems between your existing business systems and those of the partner's.
4. Set your objectives, outline expectations and even milestones right at the beginning - It may happen that integrations don't go as per your initial plan. But if you are clear regarding what you want and expect from integrations, you can correct the integration course as you already know where you are headed.
5. Focus should be on iteration - To adapt with technology innovation in insurance industry with ease, you can break down the entire technology integration process into phases. This will ensure that the technology integrations are going as per your plans and your objectives are being met at every step. The next iteration must cohesively bind with the previous.
Partnership Must Go On Even After Insurance Technology Integration Is Over
To ensure smooth functioning of various insurance business processes, it is crucial that you retain services of the integration partner even after InsurTech integration process is completed. It is vital that you maintain trust and long standing relationship with your software integration partner and work closely to achieve this purpose. A quarterly meeting with the partner will enable you to:
1. Review past and future insurance business goals
2. Discuss the ways to keep both sides accountable
3. Ensure that partners provide future software updates
4. Do market researches together and stay updated
5. Consider co-marketing, PR and explore networking opportunities

To learn more about how to adapt and reduce impact of technology on insurance industry, talk to experts at Prospects For Agents today!
Buy now