How To Be An Insurance Agent? Qualifications, Requirements And Even More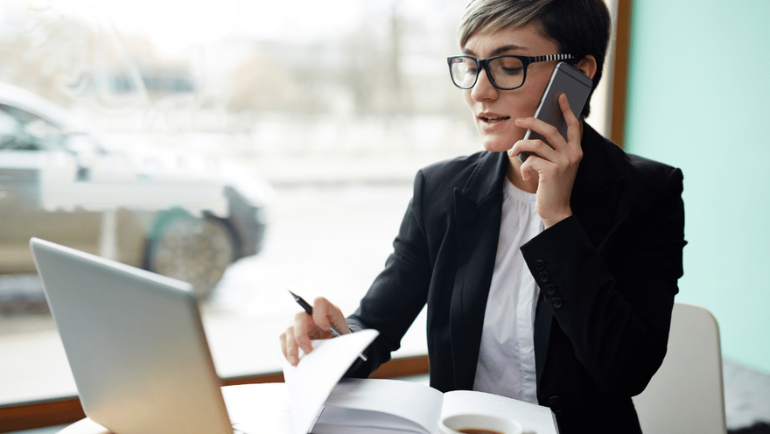 An insurance agent is authorized to sell car, home, life and healthcare covers. But to become an agent or broker, one has to get valid license from the state authority. Every state has a set of requirements for issuing license to agents after their receiving some basic education about the insurance subject, formal training and a passing out a written examination. The state requirements are more or less the same but one may be required to follow a stepwise process to get the license.
1. Educational qualifications to become an insurance agent
To be a certified insurance agent, a candidate should have either passed high school or diploma and must have good communication skills. Besides, candidates with graduate degree can also apply for insurance agent's license. And if you have some working experience in sales or customer service, it will be desirable although this is not required to qualify.
2. Licensing requirements for becoming an insurance agent
Each state in the U.S. requires probable agents to have valid license for selling insurance products. But an agent must have separate licenses to sell home, auto, life and health insurance policies and to get them; a candidate must take classes and successfully pass state exams. Additional requirements include giving fingerprints and passing out background verification checks.
Nevertheless, on getting a valid license, it is vital for an insurance agent to stay abreast of times. One needs to have knowledge of recent changes in income tax laws, consumer protection law as well as revised insurance products offered by insurer(s) for whom policies are being sold and competitors' products.
Insurance agent or chartered financial advisor can also provide services for securities and financial investments. But the licensing process for the same could be rigorous as it is regulated by Financial Industry Regulatory Authority (FIRA). To become a licensed securities agent, certified insurance agents have to pass Series 6 or Series 7 exams.
3. Skills required for becoming a successful insurance agent
It is important that an insurance agent has excellent listening and communication skills. Remember, the main objective of initiating conversations with prospective clients is to assist them in choosing the right types of policies that cater to their specific individual needs. Both verbal and writing skills will be put to test and if policy applications are going to be submitted digitally then good computer skills are also necessary. An agent must be a very good listener and be attentive to every minute detail of lead prospects as they are potential clients.
4. How to get the certification for being an insurance agent?
For getting an insurance agent certification, different types of training courses are provided by various professional insurance associations. The primary objective providing an insurance agent certification is to attest the candidate's professionalism and proficiency at work. Here are some examples regarding the same that you may find useful.
(i) Associate in Insurance Services (AIS) - This type of certification is provided by the Insurance Institute of America. In an AIS credential, the main focus is centred around developing as well as maintaining a client base
(ii) Personal Lines Coverage Specialist (PLCS) - This type of certification is offered by the National Underwriter Company. In a PLCS credential, newly licensed agents are introduced to varied types of insurance products that being sold in the market.
(iii) Chartered Property Casual Underwriter (CPCU) - This type of certification is by the American Insurance Institute (AII). In a CPCU credential, qualified policy underwriters are taught several risk management as well as insurance training courses.
5. Benefits of a Business Degree Vs Benefits of Non-Business Degree
To determine premiums for home, car, life and health insurance coverage policies, use of actuarial data is made of setting rates. So, for such casualty and property insurance jobs, companies prefer candidates that have business degrees that include accounting, computer science and statistics. If students have such degrees they are found to be good in assessing coverage risks. And when their business degree is coupled with knowledge of insurance sales, they can work as an intern with some insurance agency to gain insurance job experience. Thus, candidates that have business or finance majors will find it much easier to do the jobs of an insurance agent, adjuster, underwriter and even handle regulatory compliance related job aspects in an insurance company.
On the other hand, a non-finance or non-business degree like a background of social studies can easily convince lead prospects to understand the importance of getting insurance for home, life, car and health. For example, students having communication majors degrees will be excellent listeners and would be in a much better position to identify clients' needs. So, they can persuade and suggest insurance products which cater to the customers' coverage requirements. Similarly, those with non-business degrees such as agriculture can convince farmers to buy insurance for crops or livestock.
6. How much do insurance agents make every year and what is the growth trend?
As per report released by the U.S. Bureau of Labor Statistics, the yearly median salary of insurance sales agents for the year 2020 was $49,710. As much as 50% of these professionals made between $35,400 and $76,220 and among them those with 10th percentile earned less than $27,180. At the same time, highly experienced agents with 90th percentile made more than $125,190 during the entire year.
7. Agents Insurance Agent Salary and Growth Trend
The U.S. Bureau of Labor Statistics reports that insurance sales agents earned a median salary of $49,710 per year, as of May 2019. Fifty percent of these professionals earned somewhere between $35,400 and $76,220. Those just starting out at the 10th percentile earned no more than $27,180, while experienced insurance agents at the 90th percentile earned more than $125,190.
8. Continuing Education (CE) Is A Must As Per State Requirements
A certified insurance agent is required to complete some specified hours of continuing education and training courses by every state. For example, licensed insurance agents in California must take 24 hours of CE at least every 2 years. You may contact your state's dept. Of insurance to know more about CE requirements as well as get a list of CE courses.
Buy now