Digital Transformation In Healthcare Sector-Its Benefits And How Technology Is Helping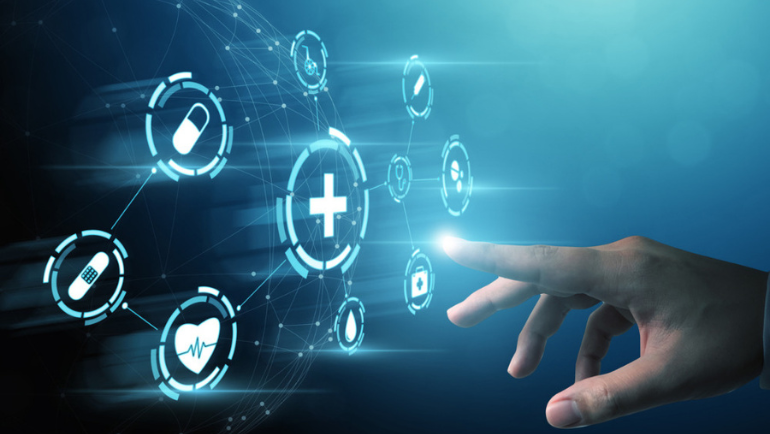 Like many other sectors, the health insurance sector is also in a phase of transformation. Digital processes are fast replacing manual ones and technology is the driving force behind everything. So, there is no other way but to adapt to the changing dynamics of the business scenario. It is necessary if you want to boost your earnings and thus, stay ahead of your business rivals. Besides, if you can adapt to the digital innovation in the health insurance sector then you can accrue a number of benefits as well.
Important Benefits Offered By The Digitalization Of the Healthcare Insurance Sector
Here is a list of 5 vital benefits you can accrue for your health insurance business due if you go ahead with its digitalization.
1. Digital solutions can help your clients to make the right decisions
At present, health insurance digital transformation is powered by wearables and mobile apps. They serve to help people in preventing diseases, diagnose health problems at the right time, in managing chronic conditions and put a cap on lifestyle-related risks. People have now started using mobile applications to know about healthcare services and insurance policies. They also search for wellness solutions online over mobile phones. So, insurers have begun providing client-centric programs.
2. With digital platforms it is easy for insurers to connect with clients
This is among the biggest benefits of digital transformation in the healthcare sector. Digital healthcare platforms and tools enable insurers to give customers friendly and interactive interfaces. Insurers use these to create and implement "I Care" strategies. The platforms don't just have the mode to ensure positive interactions with clients but can also assimilate data which in turn helps in making the healthcare processes and services more value efficient.
3. Digitalization of the health insurance sector helps in reducing risks and costs
Digital health services are helpful in preparing a clear and detailed picture of clients' overall health conditions. This enables insurers to create a data-driven approach to calculate premiums for every client with dynamic pricing. Such an approach also helps insurers to assess healthcare risks as well as hasten up underwriting procedures.
As per the Capgemini report, the data-driven risk assessment of patients enables insurers to adopt a value-driven healthcare care model. In this model, it is the digital tools that provide a clear picture of the dynamic pricing model. it is yet another major benefit of technology in the health insurance sector.
4. Digitalization of healthcare space serves to optimize the client experience
Digitalization of the health insurance sector has created a space that helps insurers to optimize client experiences. This has resulted in new services being provided. Some of these are as under:
(i) Digital healthcare insurance plans to manage personal health
(ii) Virtual delivery of healthcare services
(iii) Connected vehicle as well as smart-home solutions
(iv) Use of voice technology advises customers
5. Digital tools can ensure the safety and security of client and administrative data
As all types of data can be stored safely and securely because of digital tools, users can access all the information as and when they want. Thus, insurers and app developers work to deliver the best client experiences. Today visualized data sets can even suggest health insurance plans that can really benefit clients. It ultimately helps in the retention of customers and providing accurate quotes.
The use of technology in the digital health insurance sector is another such consideration that cannot be overlooked. Modern technology is the driving force that is taking domains in the direction of end-to-end digitalization.
Technologies That Aid Digitalization Of The Insurance Sector
1. Machine Learning - With ML in process, insurers find it easy to build relationships with their clients and even manage them better.
2. Internet of Things - There are over 1 billion wearable devices that are active in the market. They are sensor-based and so, serve as excellent links in the digital healthcare systems. Hence, health service providers can caution clients about signs of problems before they turn into diseases.
3. Distributed Ledgers - Distributed ledgers facilitate easy interactions between all stakeholders - insurers, patients, doctors, and pharmacists- on one platform. They can also ensure real-time transparent transactions.
To know more about what is healthcare transformation and how it can actually benefit you, you can talk to health insurance digitalization experts at Prospects For Agents today!
Buy now